Features:
Club Membership, Pool, Screened Porch
Club Membership Type:
A Kiawah Island Sports Membership Is Available
Overview
Intent on reimagining a community's connection to the environment, the Lake | Flato architectural team, named the Top Firm in ARCHITECT Magazine's 2019 Architect 50 list, crafted an innovative pattern for home placement.
Front Nine Lane's residences mark the landscape in trio formations, arranged in a modified horseshoe pattern, with each home bordering a shared green space. This refreshing arrangement allows for superior viewing corridors from each home and maximizes the flow of sea breezes across every porch and terrace.
A slight angle variation in the positioning of every three-home cluster fosters abundant sunlight much of which is filtered throughout home interiors with innovative slatting and screening design.
Perched amongst the trees, The Biarritz features top floor communal living spaces that open up to a large roof terrace, providing expansive views of the ocean and The Ocean Course.
The organization of the house allows for each bedroom, including two primary suites, to have views towards the communal lawn, the first hole of The Ocean Course, and ocean beyond. A custom pergola roof will enhance the skyline. The light wood slats of the exterior and screened porch reinforce a sense of living amongst the trees while the tabby stucco speaks to the ocean nearby. A shimmering pool will reflect the beauty of the surroundings.
Additional living spaces on the ground floor provide a connection to the community square as well as functional storage.
Ocean Park, sprawling out across Kiawah's textured eastern tip, flaunts some of the Eastern Seaboard's most enviable land and seascapes. The Atlantic's eternal beauty, pristine, ivory shorelines, golden marshlands, sculpted ancient oaks, rivers, lagoons, and ribboning parkways showcase nature's richest pageantry. Pete Dye's Ryder Cup and PGA-christened Ocean Course has tested golf's greatest players and 2021's PGA Championship will herald their return to the Landscape of Legends.
The magnificent Marsh House, a circuit of oak-shaded trailways for hiking or biking, the picnic potential of the rolling park meadows, and the whimsical Treehouse for children at play, enhance the everyday magic of the community.
Pair all of this with the Kiawah Island Club lifestyle showcased here, and Front Nine Lane becomes a certifiable dream home destination.
Please note: Photos shown are representative only and may differ from completed product. Plans, prices, and specifications are subject to change without notice. Information is deemed reliable but not guaranteed. All information deemed reliable but not guaranteed and should be independently verified.
Explore The Property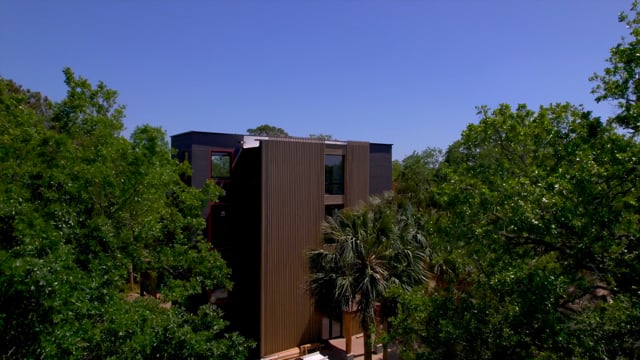 Club Membership
Unlock everything the island community has to offer with a membership to The Kiawah Island Club, a private membership club exclusively for property owners. Get access to a host of luxurious island amenities, exceptional concierge services, private venues, and special members-only events.
Learn More