Kiawah Conservancy
Preserving Kiawah's Legacy for the Future
The Kiawah Island Natural Habitat Conservancy is a chartered non-profit, grassroots organization established by Island residents in 1997 to preserve the natural habitat of Kiawah Island. Developer Kiawah Partners works closely with The Conservancy to help realize its commitment to environmental conservation.
Notable Accomplishments
The Kiawah Conservancy has preserved more than 20 properties and more than 320 acres of pristine barrier island habitat, including 150-acre Little Bear Island at the easternmost tip of Kiawah Island. In addition, Conservancy-sponsored research is not only providing guidance on how to maintain the Island's habitat, but that of other coastal developments as well.
Resident Resource
The Kiawah Conservancy provides a wealth of information and access to environmental experts to residents wishing to help preserve Kiawah's natural legacy.
Natural landscaping

— Environmental preservation can happen right in your back yard. The Conservancy helps homeowners choose native plantings and design options.

Wildlife protection

— The Conservancy sponsors hands-on programs such as The Bluebird Nesting Box Program that help species survive and thrive.

Get involved

— Become an environmental steward by attending Conservancy events, fundraisers, establishing a conservation easement, or donating your undeveloped property. For more information, watch "The Legacy of Kiawah," which describes how you as a property owner can join in The Conservancy's continuing efforts for habitat preservation.
Nature of Kiawah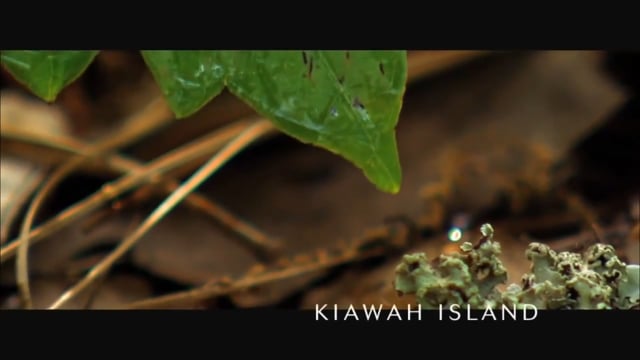 Kiawah Island Real Estate's "Nature of Kiawah" follows the journey of a single drop of dew as it grows to a trickle, a stream, a river, and finally, the sea, where another perfect day on Kiawah Island ends with a golden sun dipping into crashing surf.
Through beautiful cinematic sequences, viewers will observe Kiawah in a new, unique light as it moves seamlessly across the Island's many different habitats — through the trees and wetlands, across the waterways and dunes, capturing images of wildlife throughout — to present a striking and moving visual message.